Mental Health And The Benefits Of Chiropractic Care In Jacksonville
Mental Health And The Benefits Of Chiropractic Care In Jacksonville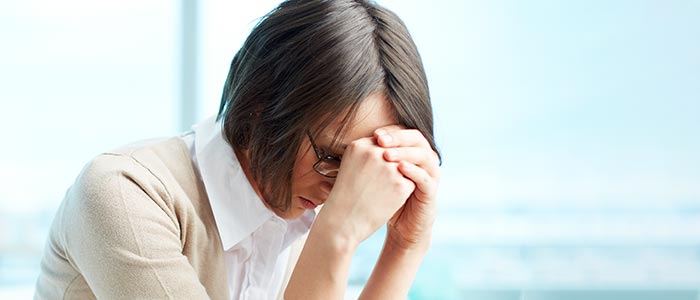 In one of the most recent studies on mental health, about 52.9 million Americans struggle with some sort of mental illness. Many people believe the only solution to a mental condition is medication, and our Jacksonville chiropractors want to bust that myth. In many cases, chiropractic care can not only improve the symptoms of a mental illness but can also work to heal the mental condition from the inside out.
---
A Tie Between The Gut And The Brain In Jacksonville
Recently, an article in Harvard Health Publishing announced the intrinsic tie between the gut and the brain. It showed how your gut health can affect your brain health and vice versa. A clear example of this can be seen when you think about how nervousness can cause butterflies in the stomach or stress can make someone nauseous. The gut-brain connection is not the only tie that the brain has with the body. In fact, one's mental health can cause their body to be off and their bodily health can affect their mental health.
This is why we see people suffering from anxiety or depression experience physical symptoms like:
Insomnia and fatigue
Muscle tension and stiffness
Headaches or migraines
Body soreness, aches, and pains
Constant irritation, stress, and lack of relaxation
These physical symptoms result because of the close tie between mental and physical health. Thankfully, chiropractic care can counter these symptoms so that your mental health can simultaneously improve.
---
Through specific, safe, and effective adjustments, our Jacksonville chiropractors can work to improve both your physical and mental symptoms. If you or a loved one is struggling with mental health and would like to learn how chiropractic care can help, reach out to our office at (904) 240-4823 for more information or to schedule a chiropractic appointment today!
OFFICE HOURS
Monday
10:00am - 1:00pm
3:00pm - 7:00pm
---
Tuesday
3:00pm - 7:00pm
---
Wednesday
10:00am - 1:00pm
3:00pm - 6:00pm
---
Thursday
10:00am - 1:00pm
3:00pm - 7:00pm
---
Friday
Closed
---
Saturday
Closed