The Tech Neck Epidemic In Jacksonville
The Tech Neck Epidemic In Jacksonville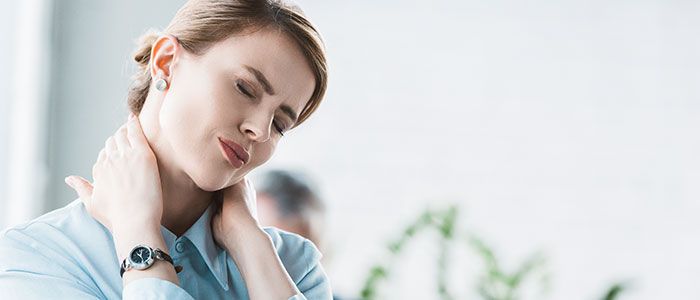 As our world becomes increasingly digitalized, careers have shifted to office spaces where individuals lean over computers and phones for hours on end. Although the modern world has benefited in many ways from this shift, there are some definite downfalls. One of the negative contributions of this change is an ever-growing epidemic known as "Tech Neck". This condition affects not only adults in the workplace but also students in the classroom. Our Jacksonville chiropractors notice this increasingly common issue and want to both reach out and inform others about its causes and how to care for Tech Neck.
---
What Is Tech Neck In Jacksonville
When an individual has Tech Neck, the healthy C-shaped curve in their neck known as the lordotic curve straightens to an unhealthy degree. This curve is necessary because it protects the neck from damage, reduces the force (stress and strains) on the spinal cord and nerves, and plays a tremendous role in allowing proper nerve supply to be transmitted to the rest of the body. When this lordotic curve straightens because of Tech Neck, then headaches, muscle pain, nerve issues, increased risk of arthritis, and disc problems occur.
Although leaning over books and homework can cause Tech Neck, one of the major causes of it today is constantly hunching over Technology. It is not surprising that this condition arises when you realize the amount of weight that is added to your neck and spine when you simply tilt your head forward.
When your neck is at the proper angle, about 10-12 pounds of weight and stress sit on your neck and spine. When you bend your neck to around a 45-degree angle, about 50 pounds of weight and stress put pressure on your spine. At a 60-degree angle, there are around 60 pounds of stress on your neck and spine. When you think about it, that is 50 extra pounds of weight placed on your neck and spine! No wonder your neck begins to straighten, and your back starts to hurt!
Thankfully, there are ways to counter Tech Neck, even if you have a sit-down job. We recommend that you:
Raise your phone to eye level
Take frequent breaks
Arch and stretch your neck and shoulders
Exercise frequently
Get regular chiropractic adjustments
Each one of these recommendations works in some way to strengthen, stretch, and protect your neck.
---
If you ever feel symptoms of Tech Neck arising, reach out to our chiropractic office in Jacksonville, Florida. Receiving chiropractic adjustments is a simple, safe, and effective way to counter this epidemic. If you have any questions, call our Voyage Chiropractic Office at (904) 240-4823, and we would be more than happy to walk you through our care options.
OFFICE HOURS
Monday
10:00am - 1:00pm
3:00pm - 7:00pm
---
Tuesday
3:00pm - 7:00pm
---
Wednesday
10:00am - 1:00pm
3:00pm - 6:00pm
---
Thursday
10:00am - 1:00pm
3:00pm - 7:00pm
---
Friday
Closed
---
Saturday
Closed